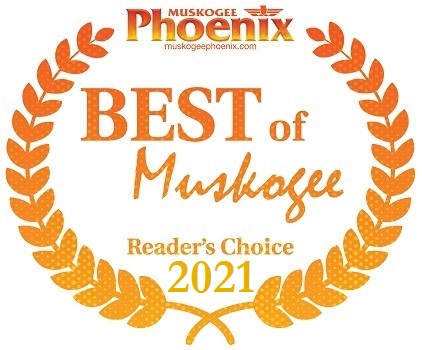 Welcome to Muskogee's longest running contest! We appreciate you taking the time to vote for your favorite Muskogee businesses, people and products.
Please review the voting instructions below to make sure YOUR VOTES COUNT!
Please submit your digital ballot by July 1, 2018 at midnight to be counted in our annual contest.
The top nominees from each category are listed on the OFFICIAL READERS CHOICE 2018 BEST OF MUSKOGEE ballot.
Limit one digital ballot per registered account. (see OFFICAL RULES.)
Ballots must be 25% completed and submitted by July 1st.at midnight in order to be counted in the contest. Muskogee Phoenix employees and family members are excluded from participation in the contest.
The Muskogee Phoenix reserves the right to disqualify individual votes, voters or categories if votes are determined to be fraudulent.
PLEASE READ THE FOLLOWING INSTRUCTIONS.
How to get started.
Step 1 - Getting an account
You'll need to set yourself up with a FREE account. If you participated online previously, you may already have an account.
If you've forgotten your password, click the appropriate link to reset.
For new accounts, fill out and submit the registration form. You'll be sent an email to authenticate your account.
After you have authenticated your account you can log in and start the voting process.
To submit a ballot, CLICK HERE to login or register.
Step 2 - The voting process
ONLY ONE BALLOT PER REGISTERED USER is allowed.
To vote, all you need to do is login and select the name of the business or person in each category you want to submit for your favorite.
If you have not registered; please see Step 1.
Click submit and you're good to go! .