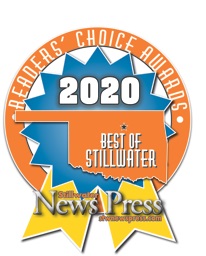 Welcome to the Stillwater News Press Reader's Choice Awards for 2020!
Readers Choice is an annual survey of News Press print and online readers picking their favorites in more than 150 business categories in the Stillwater community.
The nominees have been placed on the ballot for voting from July 1 thru July 10th.
One contest voter from each stage, nominating and final voting, will randomly selected to win a $100 gift card.
To submit a nomination, CLICK HERE to login or register.